GABA Gyokuro Green Tea
— For the first time in the world!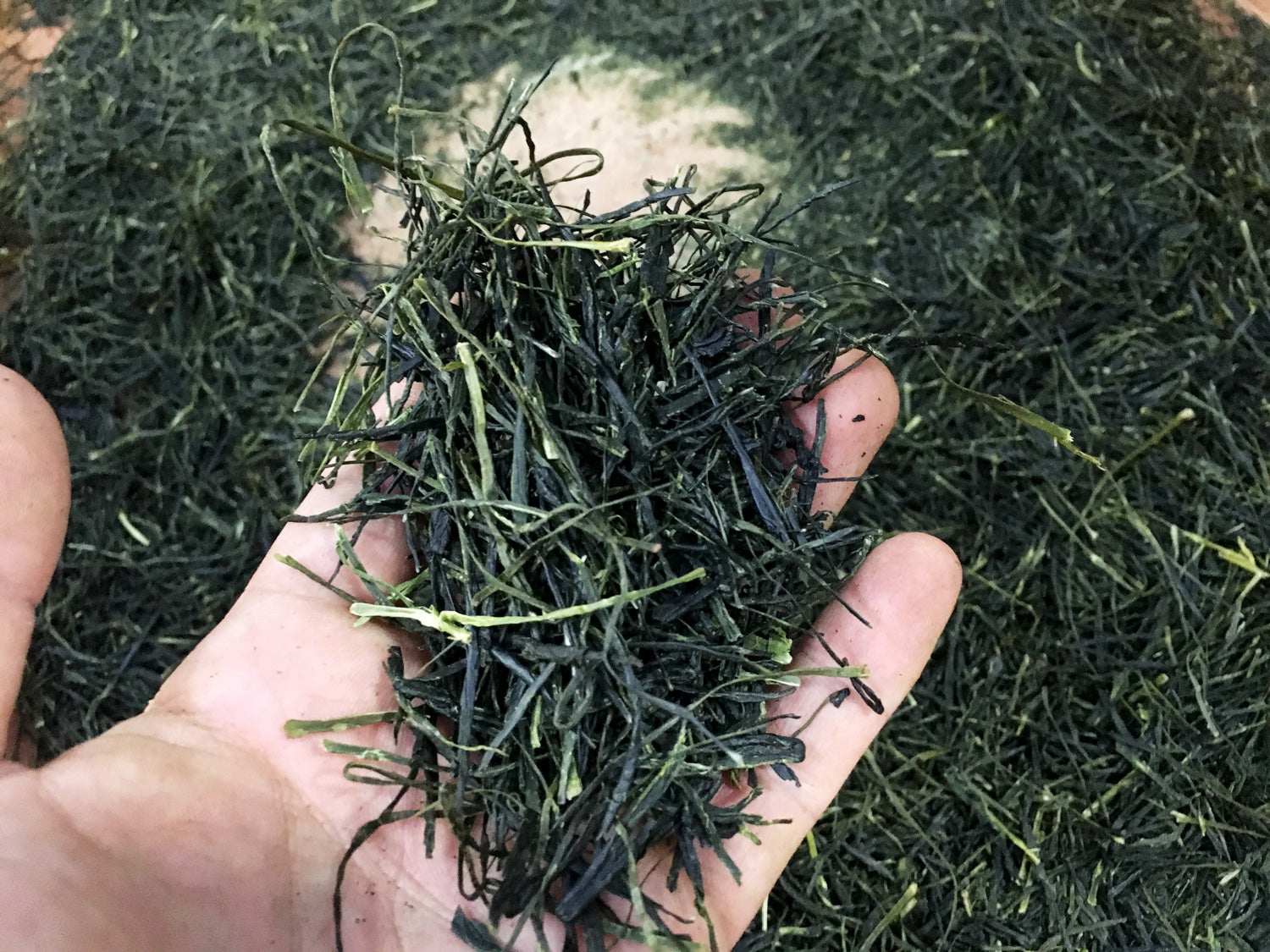 What is GABA Tea?
GABA is one of the amino acids attracting attention as a health supplement. Its name comes from the initials of Gamma-Amino Butyric Acid, and it is an inhibitory neurotransmitter that suppresses the rise in blood pressure, making it an effective ingredient for preventing hypertension. It is also said to have a relaxing effect by alleviating stress.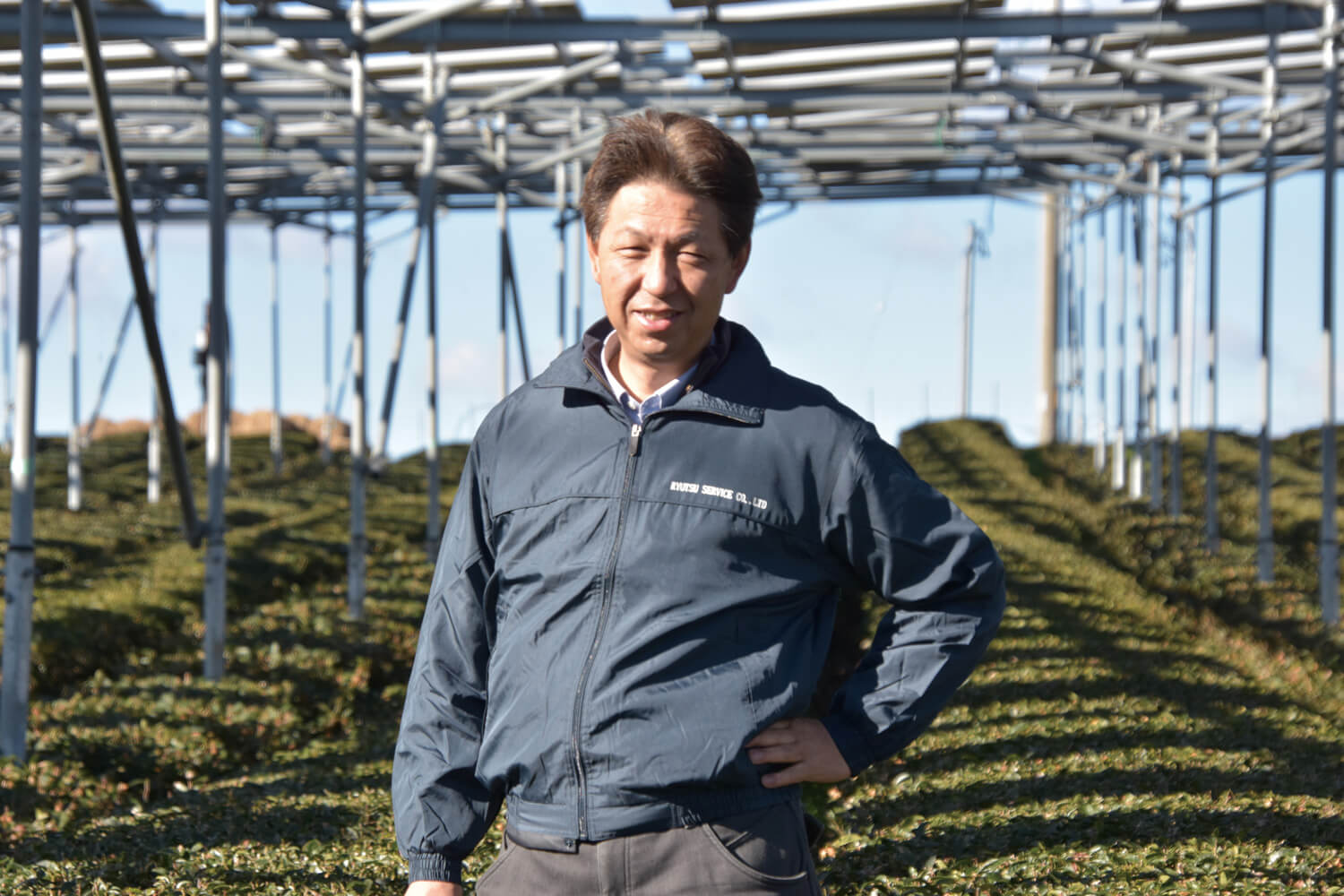 The Origins of Our GABA Tea
One day, we received a request from a business partner visiting Japan to produce GABA tea. With the vision to contribute to people's health, we accepted the challenge and began working to create a delicious and healthy GABA tea.
Based on extensive research and experimentation, we created a tea with high GABA content from gyokuro without being bound by conventional manufacturing methods.
When we picked it and did a production test, we found that it contained three times the GABA value that was commercially available. There was almost no distinctive scent, so we were sure it would be a hit.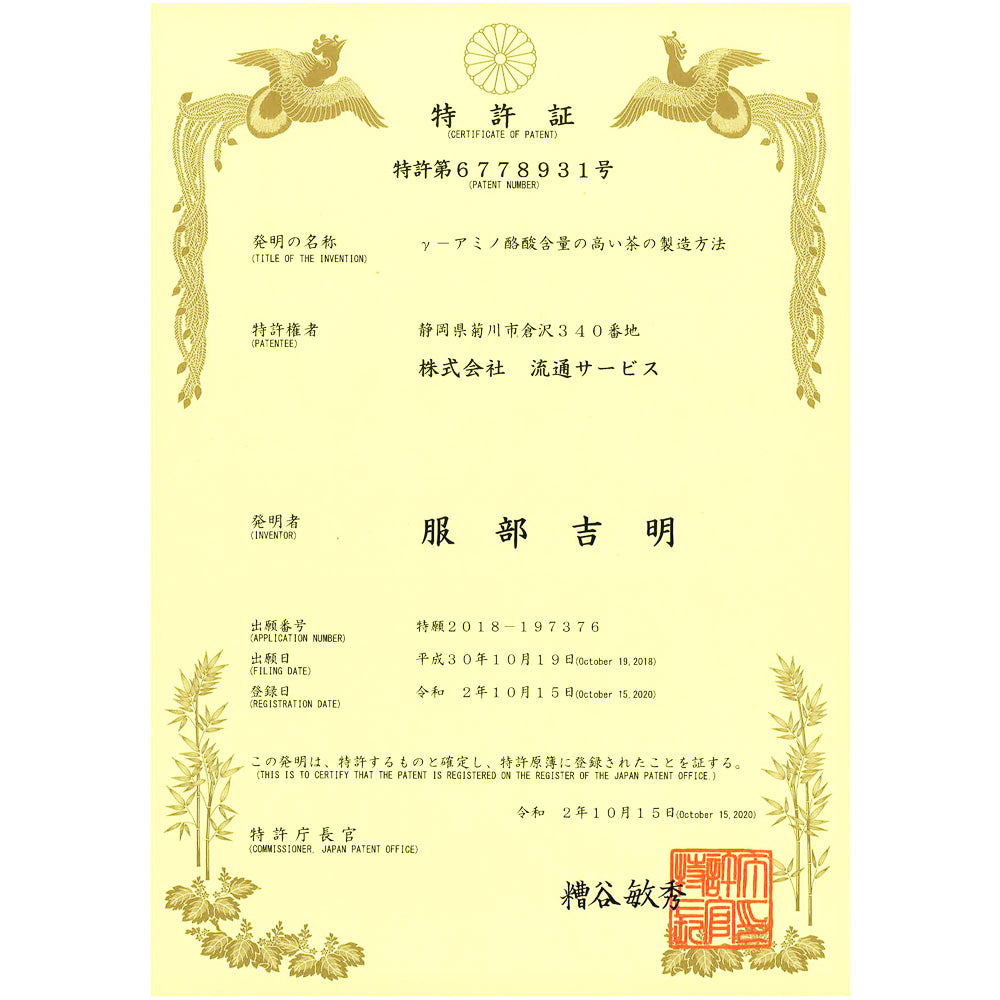 Why Choose Our GABA Tea?
Conventional GABA teas have a GABA value of 150 to 200 mg. As a result of using gyokuro tea leaves, which initially contain a high amount of glutamic acid, the substrate of GABA, we were able to increase these values to reach 300 to 600 mg.
We are the only company in Japan that can produce tea with such a high GABA  concentration and registered a patent for this unique process in 2020.
How to make GABA Gyokuro tea
GABA Gyokuro Ingredients
Okumidori

GABA value: 420mg

Theanine value: 1800mg

Saemidori

GABA value: 430mg

Theanine value: 3800mg

Yabukita

GABA value: 430mg

Theanine value: 2300mg
Asahi

GABA value: 385mg

Theanine value: 3100mg

Meiryoku

GABA value: 450mg

Theanine value: 2900mg
We're confident you'll love it just as much as we do. Try it and see for yourself why we're so excited!
Wholesale